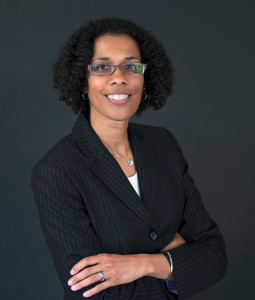 Chelsea L. Dixon, M.S., M.A.T.  leads the GamePhox Unlimited, LLC team.  She earned a Bachelor of Arts in Sociology from Boston College, a Master of Arts in Teaching Secondary Education from Trenton State College (now the College of New Jersey) and a Master of Science in Sport Management from the University of Massachusetts Amherst.
Dixon brings a wealth of experience to the high school and collegiate world of academics and athletics.  As a successful former high school and Division I collegiate student-athlete, coach and administrator, she has the expertise to "talk the talk" and "walk the walk".
She was  an executive director with The Trenton Flames, a program manager with The First Tee of Greater Trenton, an assistant athletic director at Long Island University, an assistant women's soccer and softball coach at Mercer County Community College and a scouting representative with College Bound Student-Athletes.
Dixon has served on the Board of Directors of The First Tee of Greater Trenton and has been an Advisory Committee Member of PGM Golf Clinics.  Dixon has volunteered with the Philadelphia Eagles (NFL) Youth Partnership, donated her time as a high school basketball, soccer and softball coach and is currently a mentor with the Give Something Back Foundation.
She earned an academic/athletic scholarship to Boston College where she was a four-year starter on the softball team that won three consecutive ECAC championships. While a student-athlete at Boston College, Dixon was a full-time student who worked, played softball and graduated on the Dean's list within four years.  She was a Boston College Academic Advisory Achievement award winner, a Big East Academic All-Star and an All-New England outfielder.
Dixon is a motivational speaker who has lectured at various high schools, colleges, professional youth sport foundations and youth groups.  She is the author of Bridging the Gap: A Simple Guide to College and is also a contributing writer to BE Smart on BlackEnterprise.com and an expert contributor on Noodle.com.  Her articles have appeared in M Magazine and on CollegeXpress.com.  She is also an undergraduate application reader with Princeton University.
She is a proud New Jersey native who is a member of the Ewing High School Athletic Hall of Fame, The Trenton Softball Hall of Fame and The Trenton Select.
Dixon's vision was to develop programs that would empower the underserved and underrepresented minority youth and young women in our urban communities.  She wanted to help them develop the necessary tools to become active and successful members of their communities and build a better future for themselves. That's why she founded GamePhox Unlimited, LLC.