Arts and Environmental Awareness
The arts and environmental awareness are important topics that often are not part of the learning environment of our minority youth.  GamePhox programs meet this need by introducing them to a variety of diverse concepts.  Exposure to art at an early age inspires openness to new experiences and encourages youth to be proactive in trying different things.  Environmental education creates an awareness and understanding about the environment and encourages youth to be sensitive to the different ways they impact it.
Physical Activity
A disproportionate number of minority children are often overweight.  Girls particularly are less active and participate less frequently in sports.  They are also more likely to suffer from depression, lack confidence and have low self-esteem.  Being physically active at an early age helps inspire fitness and provides motivation to live a healthy lifestyle.  GamePhox programs encourage girls and young women to be physically active and participate in sports, which also helps develop self-esteem and confidence.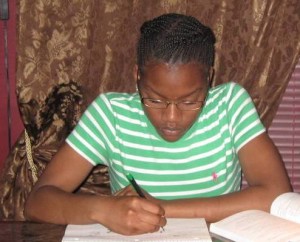 Academics and Athletics
Minority female students are frequently ill-prepared for the rigors of collegiate academics and athletics, due to a lack of access to resources.  Success as a student-athlete inspires commitment and discipline.  GamePhox provides a support system for these individuals in high school and in college so they will have a better understanding of what is expected of them when they arrive on campus.